Wilson Center Awards Pakistan Scholarship 2010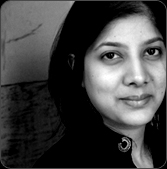 WASHINGTON — The Woodrow Wilson International Center for Scholars, in collaboration with the Fellowship Fund for Pakistan (FFFP), a charitable trust based in Karachi, today announced the appointment of Huma Yusuf as the Wilson Center's new Pakistan Scholar. Yusuf will spend nine months in residence at the Wilson Center beginning in September 2010, carrying out research and writing a book on the intersection of media, public policy, and democracy in today's Pakistan.
Yusuf has been a staff writer and editor with the Pakistani daily Dawn and its monthly news analysis magazine Herald since 2003. In recent years, she has also contributed articles to other newspapers, including the Christian Science Monitor, The News, and Indian Express, on topics related to human rights, terrorism, energy, and U.S.-Pakistan relations. Her work has garnered the All Pakistan Newspapers Society award for Best Column (2008) and the European Commission's Prix Lorenzo Natali for Human Rights Journalism (2006).
Yusuf will succeed Dr. Sabiha Mansoor, the Wilson Center's 2009-10 Pakistan Scholar, who during her stay at the Center worked on a book looking at professional development strategies for higher education faculty in Pakistan.
The Pakistan Scholar Program is the centerpoint of the Wilson Center's Pakistan initiative. The fellowship competition is open to men and women from Pakistan or of Pakistani origin. Applications are accepted from individuals in academia, business, journalism, government, law, and related professions. Candidates must be currently pursuing research on key public policy issues facing Pakistan, research designed to bridge the gap between the academic and the policymaking worlds. The selection process is a two-tier process, consisting of application evaluation and personal interviews conducted by an independent, international Advisory Council of the FFFP, composed of eminent individuals from the fields of politics, diplomacy, business, economics, academia, and journalism, and followed by final selection by a Wilson Center selection panel.
The Fellowship Fund for Pakistan was established in 2003 to provide Pakistan's most eminent thinkers with opportunities to participate in international deliberations on current and future issues facing Pakistan through dialogue with global opinion leaders and policymakers, scholars, and other experts. FFFP seeks to promote non-partisan scholarship at international forums in order to encourage free, informed, and serious dialogue on issues of public interest to Pakistan and the United States.
The Woodrow Wilson International Center for Scholars is the living, national memorial to President Wilson, created by Congress in 1968 and headquartered in Washington, D.C. The Center establishes and maintains a neutral forum for free, open, and informed dialogue. It is a nonpartisan institution, supported by public and private funds and engaged in the study of national and world affairs.